4th Infantry Division
"The Ivy Division"
22nd Regiment
"E" company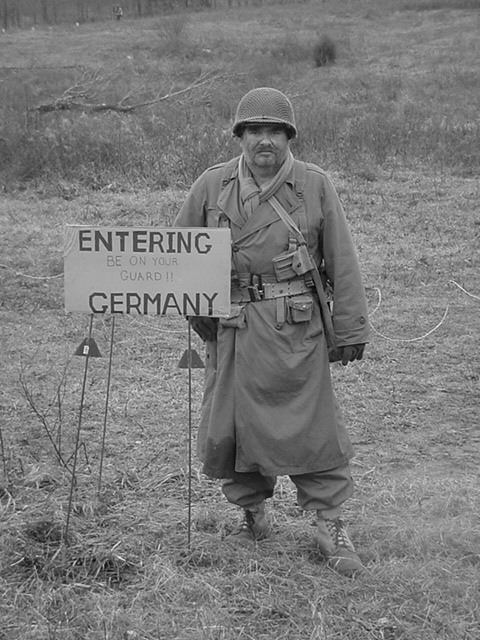 In Memory of Derek Harrison
A friend, a co-worker, and a pard!
You will be missed!!
Passed away, 1/25/2008


 "The aggressive courage, unselfish devotion,
tenacity of purpose and outstanding leadership
of all ranks is evidenced by the fact that the 
4th Infantry Division has never failed to capture its
assigned objectives and has never lost ground to the enemy...
  It is without reservation that I say you have a hard 
fighting, smooth functioning,division."

L.T. Gerow,

Major General, V Corps Commander

November 1944








The 4th 'Ivy' Division Patch





"DEEDS, NOT WORDS"


Motto of the 22nd regiment






Welcome to the home of the
4th Infantry Division Reenactment group.
We are a new unit from Indiana
that seeks to honor the American soldier
in WWII through reenactment.
We seek to gain an understanding of our past,
and an understanding of what our fathers
and grandfathers must have endured, by trying to live in their shoes,
even for a moment.

We believe that by reenacting the past,
we can touch, even for that moment,
that which made them our 'Greatest Generation.'

By trying to understand how they lived,
how they fought, and how they died,
we try to better ourselves. While walking a mile
in their shoes, we cannot do, we can take those
first few steps to understand, and to honour,
those that made us what we are.

It is to those men of the 4th United States Infantry Division,
that we dedicate ourselves and this Unit.
Gentlemen, we salute you!


If you are interested in joining, please feel free to Contact Us!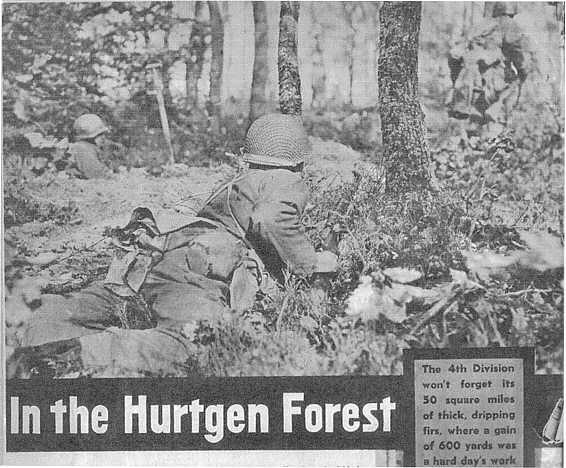 Men of the 4th Division in the Hurtgen Forest

__________________________________________________________________

If you have any comments, or questions, feel free to E-mail Bart Johnson




__________________________________________________________________


Designed, Constructed, and Maintained by Bart Johnson, for the 4th Infantry Division Reenactment unit



If you do not see the menu links, please click ... Here